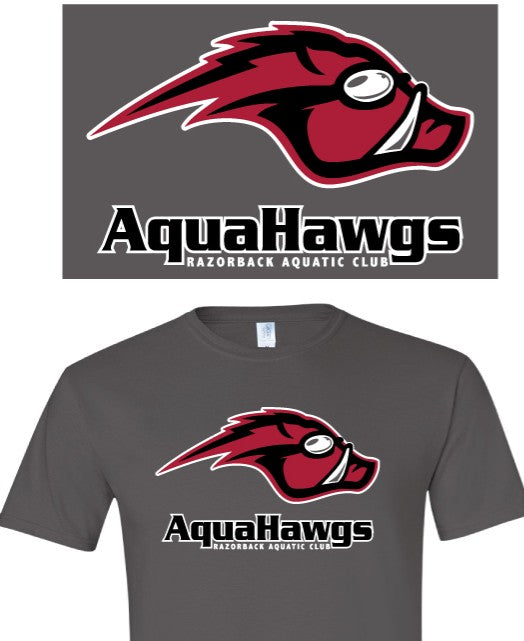 2019-2020 Team T-shirt
Charcoal Gray Team T-shirt:
This is the T-shirt your swimmers received when registering with the team for the 2019-2020 season. 
If you are wanting to proudly support the team just like your kids, here is your chance.
Clearance price $5.00
All items will be hand-delivered to the swimmer on deck.