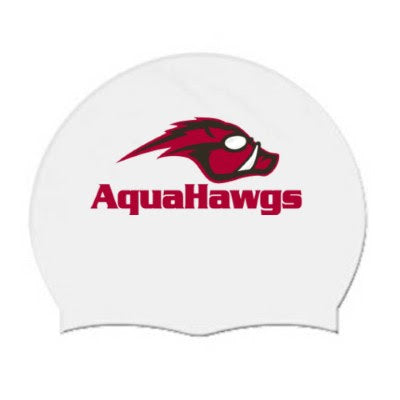 Meet Competition Swim Cap: Long Hair White Silicone, AquaHawgs Team Cap
We care about "Long hair"! This swim cap has a unique design to easily accommodate long hair, thus reducing pressure around the head. This cap is designed with a contour cut around the ear and additional grip to ensure the cap stays on. With a near wrinkle-free construction, this cap allows swimmers to be more streamlined in the water. Designed to provide protection from damaging chlorine and increased speed. Developed with a wrinkle-free fit for reduced drag, made to slide on easily and stay on. This is a great hybrid for training and racing.

All items will be hand-delivered to the swimmer on deck.